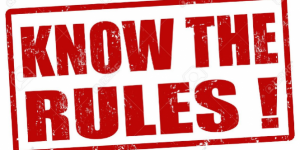 GENERAL GUIDELINES
HAVE FUN. If you are not having fun,you should find a different hobby as this one is too expensive to not enjoy
TECH CARDS/CLASS ENTRY will be purchased at OSCA registration trailer. Entry fees are preferred to be paid in CASH. If you need to use a card, a 5% fee will be added to cover processing.
NO REFUNDS FOR ENTRY FEES ONCE YOUR CAR HAS MADE AN APPEARANCE ON THE RACING SURFACE. No spectator or crew refunds are issued regardless of situation.
DECALS: ALL race vehicles are STRONGLY ENCOURAGED to display the OSCA windshield banner and quarter window decals during the event as well as the class sponsor decal on the lower rt windshield if applicable. Failure to do so could result in forfeiture in payouts or contingency awards.
RESPECT OSCA Staff, Track Staff, AND ESPECIALLY EACH OTHER. Remember we are all here to have fun. While we understand this an intense sport and there are large amounts of money on the line, aggressive behavior will not be tolerated. Our OSCA Staff will not curse and yell at YOU and we ask that you return the same. Physical altercations/threats with staff or other competitors will be ZERO TOLERANCE and you will be removed from the property immediately.
PAYOUTS will be made by check at the OSCA Registration area directly after the event so please pick up any payout owed before you leave. THERE MAY BE A CIRCUMSTANCE(rain out mid event etc) where we elect to mail checks when it is not feasible to write checks at the event. In this case, it will be announced and YOU will be responsible to check in before you leave to ensure we have correct mailing address etc. Believe it or not, some of your info on tech cards is not legible or filled out completely.
PURSE: ALL Class payouts are based on a 16 car minimum. Less than 16 cars in a class will pay 90% of the entry fees with 80/20 split for winner/ru.
RAIN OUT: OSCA will make every attempt to complete an event. If a rain out occurs or the race is called BEFORE eliminations begin, tech card will be HELD by OSCA for the next attended event of the current season. NO Crew/Spectator refunds. If the event is rained out AFTER your class eliminations have begun, class purse will be split amongst the drivers that are still in eliminations. TECH POINTS will be awarded and qualifying bonus points awarded if qualifying has been completed.
WINNER'S CIRCLE by RACESTAR WHEELS pictures will be taken for Winner AND Runner Up so please report to Winner's Circle area as quickly as possible following the conclusion of your class. We love an excited Winner's circle so make sure to bring your crew and family.
OSCA will not be responsible for damages to race vehicles, race support vehicles or your person
NHRA safety rules apply. We will be racing at some NHRA/IHRA facilities, so cars and drivers must have licensing and certifications in place for the class that you are entering. OSCA will not be responsible for your car meeting specific track guidelines.
ALL VEHICLES COMPETING AT 7.0 et or quicker are REQUIRED to have a lower engine containment system(diaper or belly pan)
RACE PROCEDURES
OFFICIAL RUN: All burnouts are restricted to designated areas, using water only. Once competitor enters the water box during qualifying or eliminations, you have committed to the run. If your vehicle experiences trouble and loses fire, you will be given 1 minute to restart. If unable to restart in the allotted time, the qualifying attempt or round of eliminations will be forfeited. At OSCA events, all drivers are allowed one burnout across the starting line under power. Length and time duration must be reasonable.
STAGING: Courtesy staging will be ENFORCED. If you double bulb your competitor, they will be held by the starter and you will be directed to back out and restart the staging process. If your competitor double bulbs you, please do not begin staging. The race starter will hold you and direct your competitor to back out and restart the staging process.
TIME OUT: ALL classes are run on a 7 SECOND time out. Once 3 bulbs are on, you have 7 seconds to get your stage bulb on or you will be timed out by the computer. It is YOUR RESPONSIBILITY to get staged. A TIME OUT will not constitute a rerun.
2 MINUTE CLOCK: Once your competitor is directed onto the track by a track official, a 2 minute clock will be started. If your car cannot make it onto the racing surface and into the burnout box under it's own power within the 2 minute clock, you will be timed out and your competitor will be sent on a competition bye run.
LANE CHOICE: Lane choice will be given to the HIGHER QUALIFIED CAR THROUGHOUT ELIMINATIONS on classes that QUALIFY. For classes that CHIP DRAW, lane choice will be determined by color of chip (red=right lane, blue=left lane). BRACKET will run the lane they pull into. In BRACKET, if all remaining cars are lined up in one lane, the FIRST CAR OUT will get the lane and second car will move to the other lane.
DURING TIME RUNS/QUALIFYING, you will be directed to make one pass in EACH LANE. In the case of having a 3rd qualifier, you may choose where to make the 3rd. We will ask that there are NO BYE RUNS during Time Trials/qualifying except in N/T classes. If the lane official asks you to switch lanes, please follow their direction. These procedures are in place to expedite the program. We want to run a timely program for our racers and fans.
FIRST OR WORST: OSCA will follow the NHRA policy of 'First or Worst' for determining race outcome when infractions by both lanes have occured
BYE RUNS: During eliminations, any driver who has earned a "BYE" run may choose not to make a full pass, but must report to the lanes when the round is called, self-start when instructed, stage under the vehicles power, and take the tree under proper procedure. Once the tree has been activated the driver is NOT required to make the run. and has the option of backing out.
RACE DIRECTOR'S RULING IS FINAL.
---