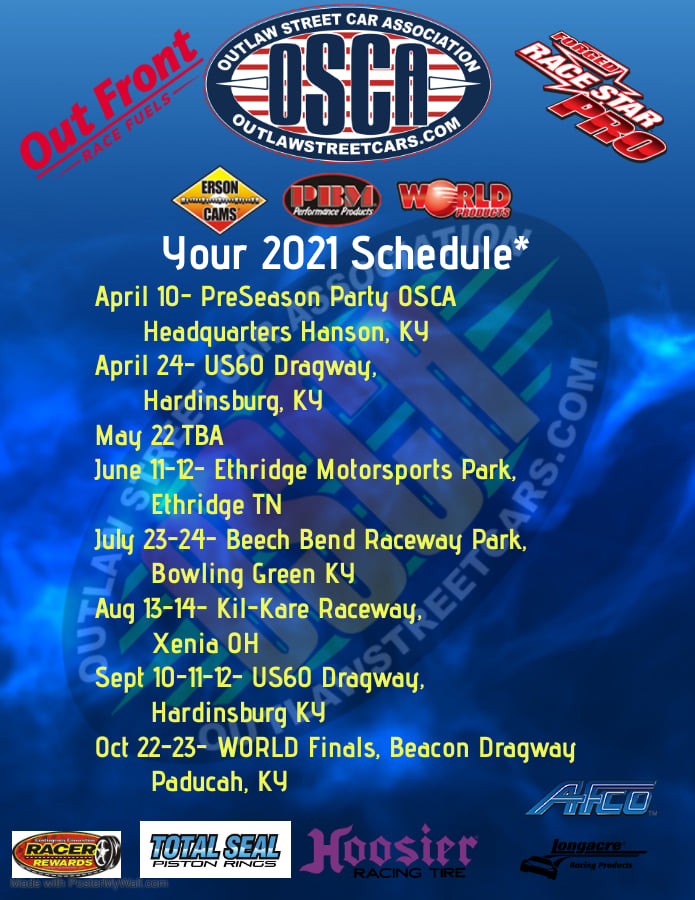 Happy New Year and attention in the pits! Important information on this second day of 2022. Due to a scheduling conflict that was just dropped on top of us, we are making a date adjustment for our Crossville Dragway date. The new date is May 6-7, 2022. If you've never been to Crossville, you are in for a treat! Full concrete surface and walls, easy access off of I40.. The place is phenomenal. Thank you to @Michael Newcomb for during with me on this deal and getting the needed change done early.

Full brochure coming very soon with class listings. This race is gonna be awesome. Blow thru shootout plus our new class, Extreme Street (final rule set will be posted within the next couple days). Can't wait to see everyone again plus lots of new faces

Full 2022 schedule coming VERY SOON! Just trying to finish up a few details. ... See MoreSee Less
2 weeks ago
Crossville has been a class act for the Open Outlaw series. Michael Newcomb will have a great track for you guys. Wes Clapp will be missed.
May 6-7 I'll be walking at my college graduation ! Sad times
hopefully you all get full fields all classes this season
Brent Carver When are the rules/changes for the rest of the classes going to be released ?
Edgewater in Cincinnati gonna be on the schedule this year
Do blow through guys have the internet? Might need to notify via newspaper.
Load more